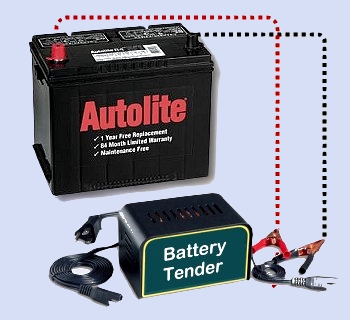 For vehicles being stored for longer periods of time, (6 months to a year or longer), we offer the option of a Battery Tending Service.

Battery Tending Service would be electrical power supplied at $8.00 per month additional and the option of purchasing an automatic battery tending charger for $59.95 to own -or- you can rent one for $7.99 per month.

This charger automatically goes on and off as needed to keep the battery at full charge and memory for clock and monitors in computer set.